The writer and film director
The release of the DVD of the film "The Last Farmer-cum-Prehistorian"
Sciences et Avenir n°772 - June 2011
French-speaking Europe

Sophie Cattoire, Grand reporter and filmmaker
FERRASSIE TV: "prehistoric" film production company
Based above the famous La Ferrassie prehistoric site in the Dordogne, FERRASSIE TV is an online publishing company which produces documentary films. We publish the www.albuga.info webzine, in French, English and Occitan. The magazine focuses primarily on the advances of research in the field of Prehistory, as well as burning environmental issues. In our view, discovering the sunken worlds of the so-called "Ferocious Ages" is a way of getting back to forms of harmony and equilibrium within our ecosystem, the Earth, which have been lost and which we desperately need to re-establish in order to survive. With this in mind, we have begun making a collection of films to give an insider's view of Prehistory. A trilogy has already come out. "Dans ma Peau de Bête/In my Animal Skin" is about cave art, prehistoric tools and the origin of mankind. Shortly after its release, this trilogy earned us the active support of the Science et Avenir magazine which revealed the first opus in French-speaking Europe by publishing a DVD in their special issue on new perspectives on the history of mankind.
It has won many awards in various festivals:
Best Creative Research Film - Icronos – Bordeaux
Best Original Approach – Objectif Préhistoire – Pech Merle
Winner of the Jury's Grand Prize – International Archaeology Film Festival in Nyon – Switzerland
Award – Arkhaios Cultural Heritage and Archaeology Film Festival – South Carolina – United States
These films provide an opportunity for organising debates, together with highly committed scientists. The issues we address profoundly touch the hearts of the men, women and children of today.
In just a few years, the humanist and forward-looking approach our films display has raised awareness among the public and has been accredited by distinguished scientists. Professor Yves Coppens, Jean-Jacques Hublin, Jean Clottes, Marylène Patou-Mathis and many others have joined us in our search for our origins, which is the theme of the third opus of our trilogy entitled "La Naissance de la Préhistoire" ("The Birth of Prehistory").
We are privileged to have been allowed access to up-to-date research into this gigantic page in the history of humankind, our Prehistory, and we are continuing to produce creative documentaries, bearing in mind the latest discoveries which valiantly bring back to life the precious archives of the dazzling adventure of our living world.
Sophie Cattoire
Grand reporter and filmmaker
Editor-in-chief of www.albuga.info webzine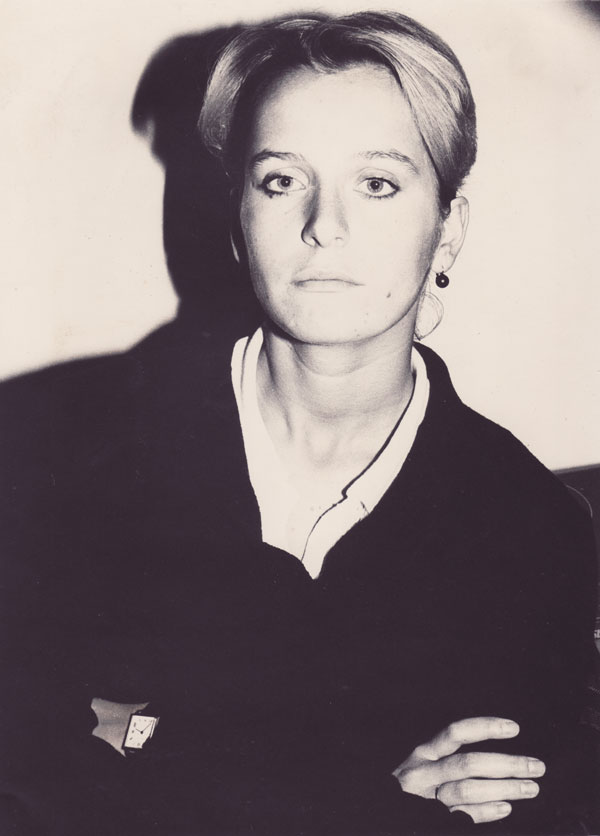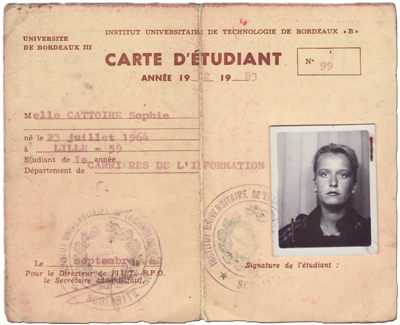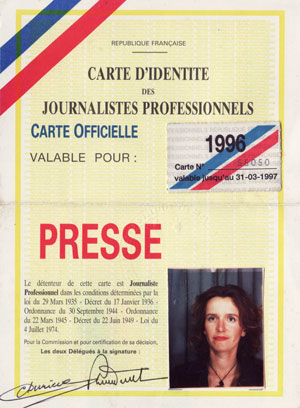 Curriculum vitæ

1964
Born in Lille, France, July 23
1984-2004
Grand reporter for "France Télévisions"
2005-2017
Writer and film director at FERRASSIE TV
Languages
French, English, Spanish and Russian
Selective filmography

1988-2004
Coverage of the Nordic Film Festival in Rouen - France
1989
Daniel Authouart
Painting the American myth
(Doc.) 52'
1989
L'abbé Pierre
Portrayal of the founder of the Emmaus movement
(Doc.) 13'
1990
Le cinéma norvégien
The Norwegian film industry
Films that came in from the cold
(Doc.) 52'
1990-1995
Têtes de l'Art
Offbeat portrayal of artists from here, there and everywhere - Monthly magazine
35'
1990
Saint-Pétersbourg
Pour qui sonne la Glasnost ?
The emergence of young dissident artists in the city of Leningrad
soon to be renamed "Saint-Petersburg"
(Doc.) 52'
1991
L'art en prison
Artistic expression in every shape and form
at the Val-de-Reuil Detention Centre in the Eure region of France
(Doc.) 35'
1991
Octobre en Normandie
Live performance in Normandy, setting the stage on fire
(Doc.) 52'
1993
Poussière d'Empire
Artists from the West take the Trans-Siberian Railway
and discover that in the East things are a trifle different!
(Doc.) 52'
1993
Compagnons d'Emmaüs Les anges tatoués
Precious moments within an Emmaus Community
(Doc.) 52'
1995
Germaine Pican
A survivor of the Nazi concentration camps – and still a communist at age 93 – Germaine Pican embodies French-style communism
(Doc.) 13'
1996
Lendemain de fête
Extras look back on their experience in "Madame Bovary" the films by Jean Renoir (1933) and Claude Chabrol (1990)
(Doc.) 26'
1997
La Pie Rouge
The life of a theatrical company - in the spirit of Molière
(Doc.) 13'
1998
Clères de Plumes
The plan to save endangered bird species at the Parc Ornithologique du Musée National d'Histoire Naturelle
(Doc.) 13'
1999
Les Brouteurs de L'Espoir
They may be fat, wild and hairy… but they're the only ones able to graze without destroying the most sensitive areas of our unspoiled countryside
(Doc.) 13'
2001
Les Déferlantes, l'art des foules
Street theatre takes Fécamp by storm… but the cod-fish are gone
(Doc.) 26'
2001
Terrien T'es Tout
Going green can change the world
(Doc.) 35'
2002
Franck Innocent, sacrée nature
A painter and his muse: a torrid love affair
(Doc.) 26'
2008
Néandertal - Le Retour
Eminent scientists talk of hideous men unearthed by priests with pickaxes and the long road travelled before he became one of ours.
(Doc.) 50'
2011
Le Dernier Paysan Préhistorien
The Last Farmer-Cum-Prehistorian
A man and his painted cave, their intimate bond based on love and respect.
(Doc.) 52'
2013
Un Château Hanté par la Préhistoire
Touch Stones
Prehistoric tools contain thoughts and gestures, desires and actions.
You'll no longer look at them in the same way.
(Doc.) 57'
2016
La Naissance de la Préhistoire
The Birth of Prehistory
How is it that westerners loathe to admit that they come from the animal world?
After all, what difference is there between men and animals?
Prehistory, patiently exploring the labyrinth of evolution, allows us to address this vital issue - outside the framework of "ready-made religion".
(Doc.) en deux parties
64' et 73'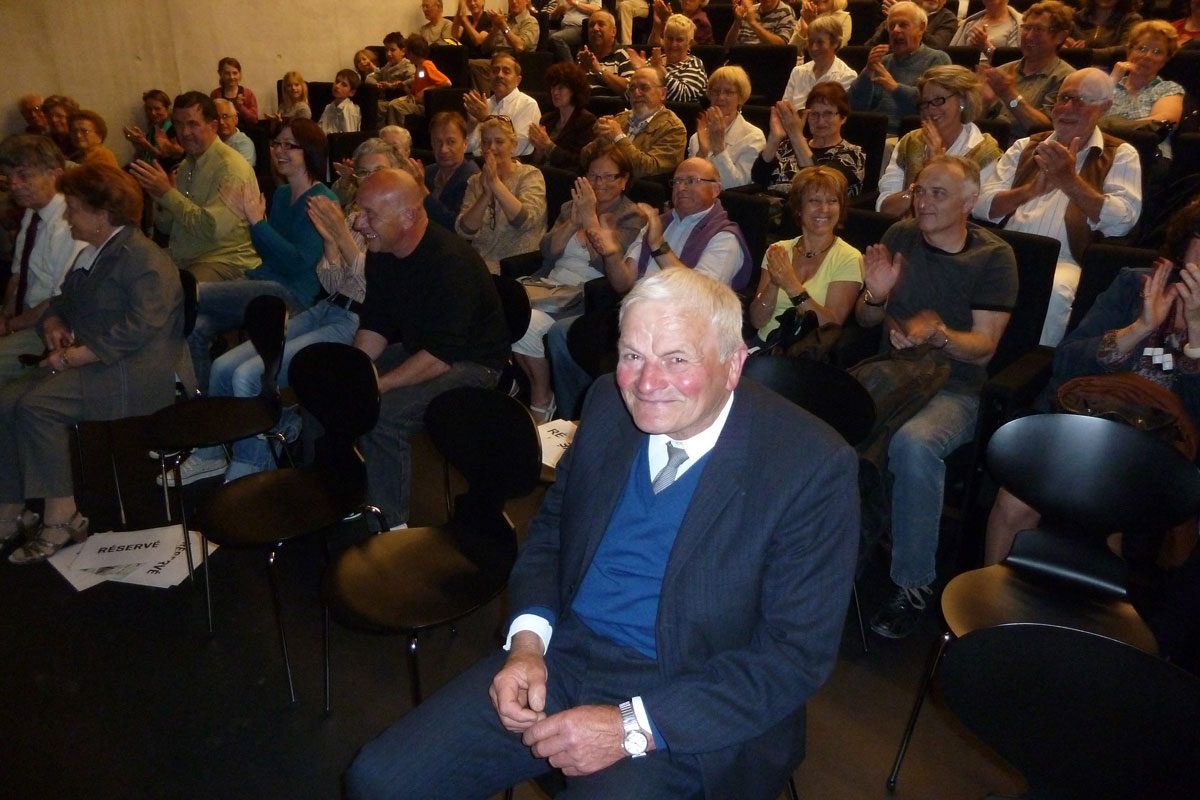 LE DERNIER PAYSAN PRÉHISTORIEN
Prix du Meilleur film pour la Recherche creative - Festival Icronos - Bordeaux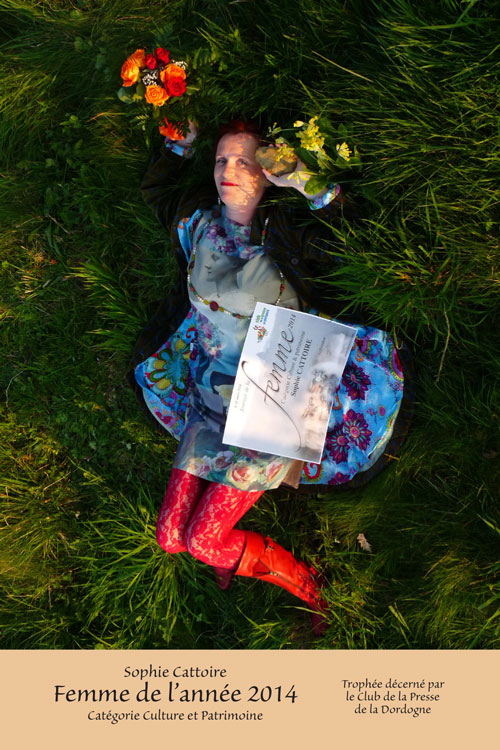 I was born in Lille, I grew up in the Dordogne and I studied in Bordeaux where I obtained my DUT (Diplôme Universitaire de Technologie) in journalism in 1984. I wanted to be a journalist and travel around the world, see things, listen to things, learn all by myself: my university in real life. I got precious on-the-job training working for the France 3 television channel where I learnt how to react quickly with the other members of my team and skilled professionals. I travelled extensively in different countries and different worlds. I was often shocked by the sorrow and despair and often amazed by the warmth and sparkle in certain eyes. Afterwards, furthering my career, I decided to use my skills to produce documentary films in order to spend more time with those very special people who bring meaning to my life. My "extravagance": living with them, more or less and as long as necessary. Writing with my camera undeniably rough drafts, capturing out of the blue those ordinary day-to-day moments when everything's just perfect. The name of the organisation with this loving and reverent intimate approach is Ferrassie TV, a film production company in the Périgord Noir. My secret weapon: lengthy journalistic fieldwork wherever I need to be. It enriches the www.albuga.info webzine and my imaginary world. Ever eager to learn, I advance, approaching my subjects in a detailed and careful way. The first documentary film done in this manner took months and months to make, in order to do justice to a fine and fun-loving dignified man:
LE DERNIER PAYSAN PRÉHISTORIEN (THE LAST FARMER-CUM-PREHISTORIAN). This is the man who, at each showing of the film, dazzles us in his Sunday best, waving to the public as if in the Tour de France.
"Far from a chaotic and nonsensical world, you are my hero down in your cave." I pay tribute to him. The children, the women, the peasant farmers, the prehistorians… everyone wants to give him a hug when the lights come back on. I've done my job as the go-between. I've left the trace of a fine person here on Earth. And I will go on doing so.
Sophie Cattoire
In view of her journalistic work to make Prehistory accessible to everyone, the Dordogne Press Club proclaimed Sophie Cattoire winner of the "Woman of the Year" award in the Culture and Heritage category.
Recognition from her fellow journalists who are right behind her in her career as a producer of film documentaries.
See Revue de Presse.